Fascia Rite Roofing – Local Roofer in Goole
Benefiting from more than 28 years experience, Fascia Rite Roofing is a top provider of roofing services as well as specialist roof repair services in Goole along with the surrounding areas.
Our Location
Covering All Areas in Hull
Our company is recognised as one of Goole's main roofing companies, a roofing specialist with an valued reputation for supplying a top notch roofing service. At Fascia Rite Roofing we understand how difficult it usually is to locate a trustworthy and competent roofer in Goole.
As a family run business we do our utmost to provide a service which puts the needs of our customers first and provide the best craftsmanship. All of our roofs are built in conformity with BS5534 (pitch roofs) and BS5250 (flat roofs).
Experienced Roofer in Goole

Require a roofer in Goole? Our dedication to superb results, along with superb service, has provided us with an enviable track record. Our reputation has exploded from extremely positive word-of-mouth recommendations made by previous customers.
We'll take on any size job, from a small roof repair through to a full roof replacement which includes pitching up of flat roofs, Velux windows and uPVC roof line replacement. All our staff reflect our organisation beliefs and therefore follow our high-standard of customer support, your residence will be taken care of while using the utmost respect always. We pride ourselves on being the foremost roofing companies in Goole, benefiting from a proud reputation built on trust and high high quality craftsmanship. Just how can our specialists assist you?
Be it changing a single slate or tile that has been dislodged in the wind through to more extensive repairs, your local roofer in Goole will assist
When it's time for a brand new roof resulting from age, deterioration or damage, we are able to offer you a massive number of materials and looks
We're experts in the most affordable of flat roof types; built up felt, but we're equally proficient at fitting long lasting GRP fibreglass systems
As you'd expect, our qualified roofers can construct a new roof completely from scratch in a vast choice of slate or tile, or convert a flat roof into a low maintenance pitched roof
Our highly professional roofers also specialise in durable, premium quality rubber roofing that is proven to last over two decades. It's adaptability is a prized asset, which means it's well suited for all manner of flat roofing, for example garages, extensions, sheds and other outbuildings.
We provide state of the art GRP roofing in Goole, proven to last upwards of 50 years and with a comprehensive lifetime guarantee, so you can rest assured that your fibreglass roof in Goole is built to last by a company who cares.
If you want new fascias, soffits, or barge boards in maintenance-free uPVC, or new gutters to tidy up the style of your property, we're the area's experts.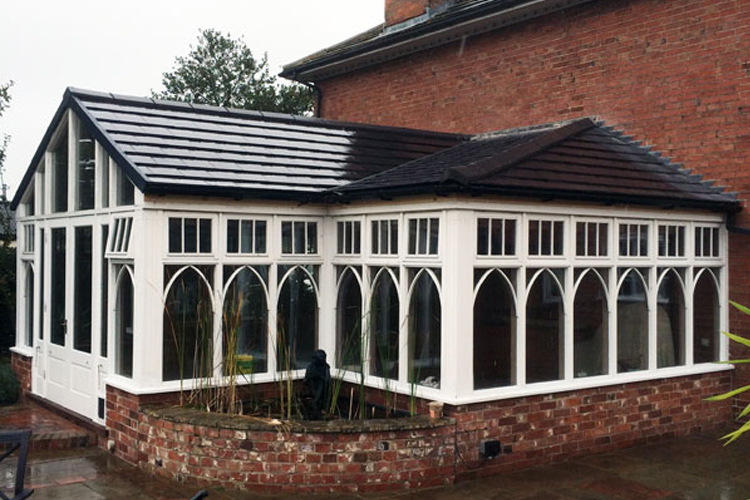 Conservatory roof replacement
Constructor explains how you can enjoy high end flooring trends like textured wood and realistic stones with new laminate flooring.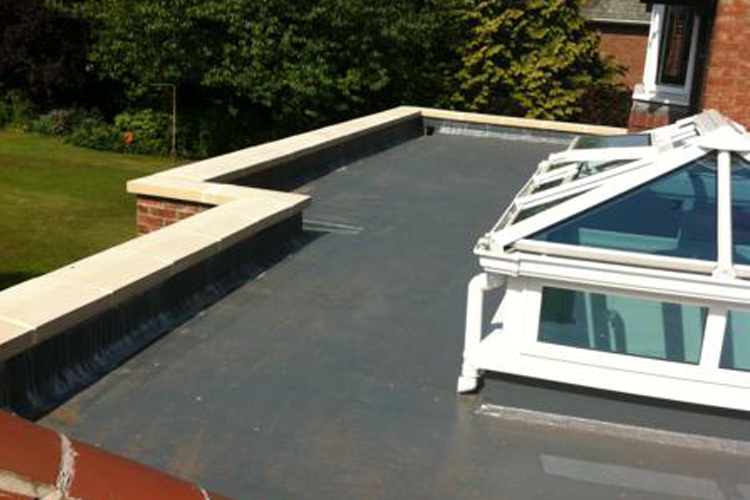 Flat Roofing in Goole
Fascia Rite Roofing are the experts in all aspects of flat roofing in Goole

Fascias & guttering
Find out more about our fantastic range of Fascias, soffits & guttering.

Emergency roof repair
Emergency call out service to deal with storm damage or other emergencies.

Reputable family business
Only choose the best reputable family run business, choose us!
Take a look at some of our recent work, we provide our selves on quality work, brought to you within deadlines!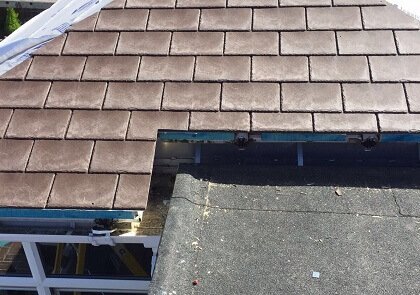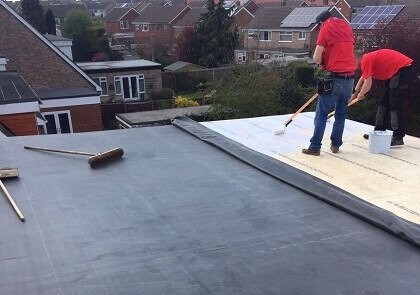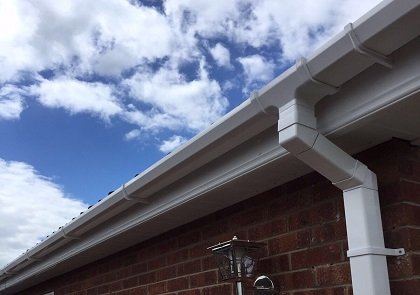 Contact Fascia Rite Roofing

We provide extremely competitive prices for the great re-roofing jobs we perform throughout Goole and the surrounding areas and put in the effort and commitment to be able to complete the job as quickly and as professionally as possible, always going that one step further to make sure our customers are happy regardless of how large or small the task is.
We strive to take care of the great reputation we've got in Goole as well as Humberside generally, with customer support being top of our list of priorities. Get in touch with Fascia Rite Roofing today for more information on our services in order to arrange a FREE no obligation survey and customized quotation by your local roofer in Goole.