Home   >  Our Service  >  GRP Roofing
Call Us For A Free Quote Today
07515120870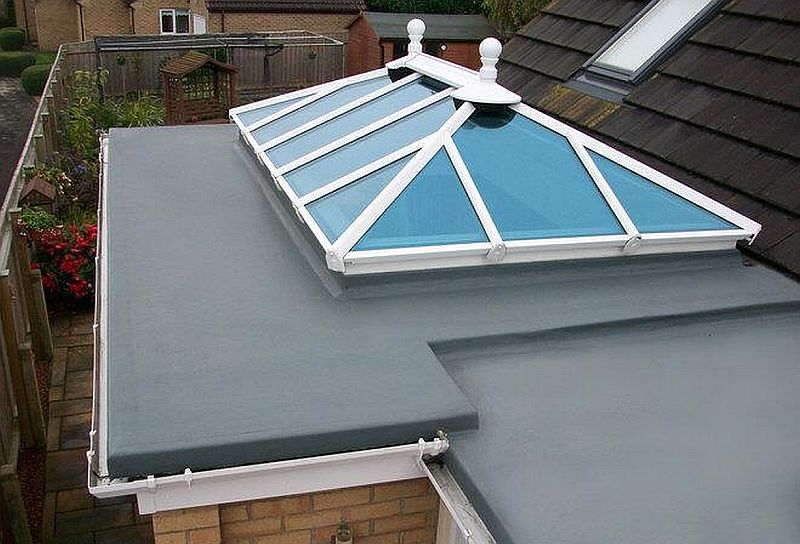 Known locally as a highly respected roofing contractor in Hull, Fascia Rite Roofing possess many years of experience in the Fibreglass (GRP) as well as the building industry. You can expect specialist solutions for all fibreglass repair, fibreglass roofing and unique projects throughout the region.
We specialise in providing high quality GRP roofing in Hull for any leaking flat roof covered by felting or lead. A GRP flat roof system will offer your roof all the protection against the elements it requires for well over 20 years, much longer than conventional flat roofing materials.
GRP Roofing Systems & Flat Roofing
GRP (Glass Reinforced Polyester, also referred to as 'Glass Fibre' or 'Fibreglass') can be described as a blend of polyester resin reinforced with glass fibres, that is then hardened using a catalyst.
GRP was developed in the 1940's and quickly became popular for a wide range of applications due to its high strength, corrosive-proof properties, together with high quality appearance. Its first main applications were used for boat construction, where it's been used throughout the sector as early as the 1950's.
The various uses of GRP have broadened to the application in projects which include; water craft, water tanks, building panels, pipes, ponds, and high end waterproof coatings. From the late 1990's GRP has become increasingly popular each year inside the roofing sector as more roofing professionals and experts are realising the benefits of the properties.
Advantages of a GRP Roof
Significantly Less Disruption – 100m2 of roof would usually take 5 days working with conventional systems. Because GRP roofing in Hull is constructed from a single layer and is applied cold (no flame installation), it could be finished inside of 2-3 days and is designed for seasonal variation in temperature to allow for installation year round including conditions down to 0°C so there is no work cancelled or delays to projects due to the cold!
Easy To Maintain – Compared to older traditional felt roofing, which frequently comes apart after a while due to the elements, GRP roofing is renowned because of its strength, is resistant to moss and general weathering and offers a long lasting barrier to sunlight and water penetration. Other advantages can be found here.
Entirely Watertight – With the entire roof encapsulated into a single monolithic GRP membrane, there are no seams, joints or welds which are normally the weakest parts of any roof – it stays entirely watertight and UV resistant.
Seamless, Tough and Sturdy – Due to its impressive durability, versatility and strength, and also the indisputable fact that its amazingly durable and resistant, GRP makes the ideal roofing product application. Skylights, vents, solar panels as well as other roof features may also be weatherproofed or integrated into the substrate easily.
Call Fascia Rite Today
If you require our acclaimed GRP roofing in Hull services, please don't hesitate to contact our friendly team to book your appointment.
Need more information? 
Call us now
Call us now on 07515120870  for a very competitive no obligation quote.