Fascia Rite Roofing – Local Roofer in Hull
Benefiting from more than 28 years experience, Fascia Rite Roofing is a top provider of roofing services as well as specialist roof repair services in Hull along with 
the surrounding areas
.
Our Location
Covering All Areas in Hull
Opening Times
7 days a week: 24 hours
Our company is recognised as one of Hull's main roofing companies, a roofing specialist with an valued reputation for supplying a top notch roofing service. At Fascia Rite Roofing we understand how difficult it usually is to locate a trustworthy and competent roofer in Hull.
As a family run business we do our utmost to provide a service which puts the needs of our customers first and provide the best craftsmanship. All of our roofs are built in conformity with 
BS5534 (pitch roofs) and BS5250 (flat roofs)
.
Experienced Roofer in Hull
Require a roofer in Hull? Our dedication to superb results, along with superb service, has provided us with an enviable track record. Our reputation has exploded from extremely positive word-of-mouth recommendations made by previous customers.
We'll take on any size job, from a small roof repair through to a full roof replacement which includes pitching up of flat roofs, Velux windows and uPVC roof line replacement. All our staff reflect our organisation beliefs and therefore follow our high-standard of customer support, your residence will be taken care of while using the utmost respect always.
We pride ourselves on being the foremost roofing companies in Hull, benefiting from a proud reputation built on trust and high high quality craftsmanship. Just how can our specialists assist you?
Be it changing a single slate or tile that has been dislodged in the wind through to more extensive repairs, your local roofer in Hull will assist
When it's time for a brand new roof resulting from age, deterioration or damage, we are able to offer you a massive number of materials and looks
We're experts in the most affordable of flat roof types; built up felt, but we're equally proficient at fitting long lasting GRP fibreglass systems
As you'd expect, our qualified roofers can construct a new roof completely from scratch in a vast choice of slate or tile, or convert a flat roof into a low maintenance pitched roof
Our highly professional roofers also specialise in durable, premium quality 
rubber roofing
 that is proven to last over two decades. It's adaptability is a prized asset, which means it's well suited for all manner of flat roofing, for example garages, extensions, sheds and other outbuildings.
We provide state of the art 
GRP roofing
 in Hull, proven to last upwards of 50 years and with a comprehensive lifetime guarantee, so you can rest assured that your fibreglass roof in Hull is built to last by a company who cares.
If you want new fascias, soffits, or barge boards in maintenance-free uPVC, or new gutters to tidy up the style of your property, we're the area's experts.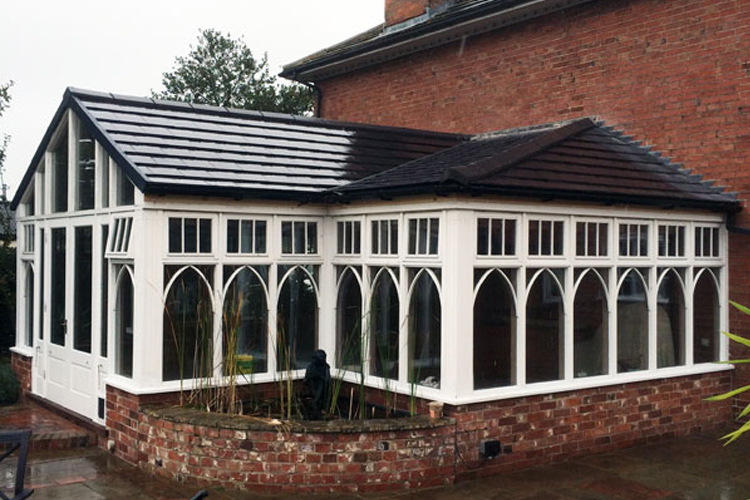 Conservatory roof replacement
Constructor explains how you can enjoy high end flooring trends like textured wood and realistic stones with new laminate flooring.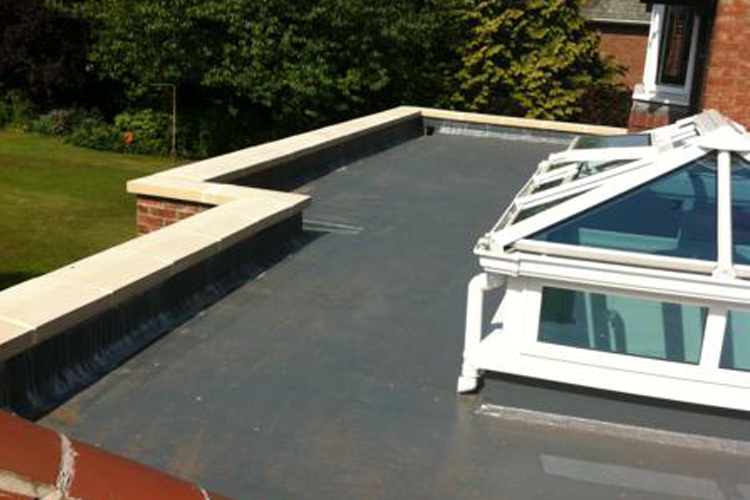 Flat Roofing in Hull
Fascia Rite Roofing are the experts in all aspects of flat roofing in Hull

Fascias & guttering
Find out more about our fantastic range of Fascias, soffits & guttering.

Emergency roof repair
Emergency call out service to deal with storm damage or other emergencies.

Reputable family business
Only choose the best reputable family run business, choose us!
Take a look at some of our recent work, we provide our selves on quality work, brought to you within deadlines!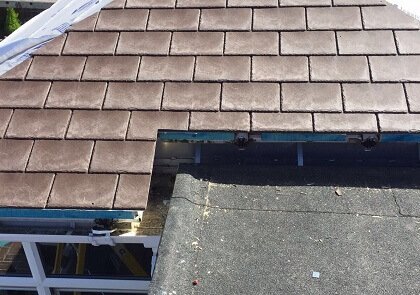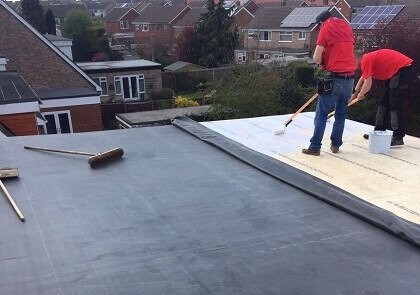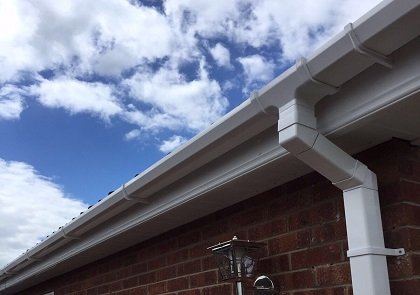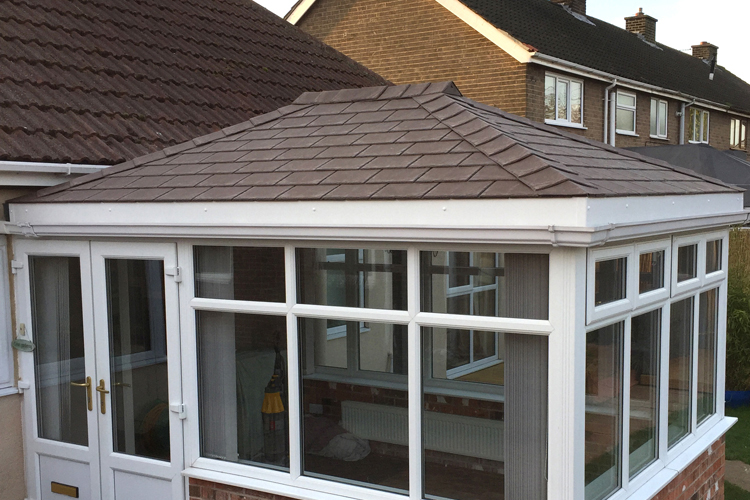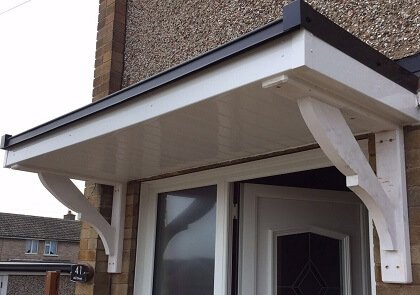 Roofing Around Yorkshire
Did you know we cover most areas in East Yorkshire and North Lincolnshire. We have become widely known as one of the best roofing contractors in the area and will continue to expand to other areas and cities. We have taken the success of the Fascia Rite brand and emulated what we have done here, transfering the success for the benefit of all East Yorkshire and North Lincolnshire residents. We look forward to the continued development of this progress and will keep everyone informed on our next venture.
Finding Better Contractors
Whether you're looking for a roofer in East Yorkshire or a North Lincolnshire, your work begins with finding the best roofing contractors, getting together with the professionals, negotiating the price tag, deciding on your materials, resolving any disagreements and so forth.
Need waste removal? We now work with a company that cater for both domestic and commercial users and have extensive knowledge within the waste disposal field. They have dedicated staff are just one phone call away to assist you in hiring your skip and will walk you through the process ensuring your experience is a satisfying one.
Locating a Fantastic contractor and working together
Regardless of what issue your roof is going through, you need to find an experienced professional or a builder you can depend upon. You Need to Find a Roofing Repair Contractor evaluating his workmanship. It provides you the very best assurance that your new roof will not leak whilst ensuring years of solutions. Quality workmanship also guarantees that the tiles along with the other roofing material will soon be set up absolutely correctly. A respectable and credible roofer will always choose to select highly quality tiles and other stuff to fix or install roof. We also work alongside other contractors in Hull and surrounding areas, so no matter what work you require just ask and I'm sure we can recommend someone for you.
Other Factors You May Need to Consider
Supervision through the installation process and warranty are additional Significant elements that you ought to look for when scanning to get a professional. You would want to be sure that the job being completed is supervised by a trained and highly knowledgeable professional. Thus, it's commendable to search for a reliable Roofing Company where only trained professionals team up for every day daily work done in your loft.
Service criteria should be considered also. You must ensure that the Installer would put on the substance and other tools as per the best practices followed in the business or guarantee will be voided anyway. There are numerous criteria to be followed by the contractors regarding the selection of merchandise and roof repair in addition to installation.
Standing and experience of the professional also make an important You could consult the local business agency or request any mention from your loved ones, coworkers and friends. Select the most experience one with high credibility.
Take Advice From Our Many Years of Experience
Too many companies exist where salesman sells the occupation, but the actual Work is carried out by untrained professionals without proper supervision. There's always a demand for great roofers. The majority of individuals don't have the skills, the resources or the qualifications to install or remove a new roof. Companies have all the tools that are required, and the employees are trained, insured and skilled. A warranty from a roofing company is always a fantastic thing. This means that they are confident in their work and their roofers.
Of course, you'll keep everything essential in your mind while Consider a couple other things. Request the professional roofer to Supply you A few useful repair or maintenance tips or precautions which you are able to take As a homeowner to secure the functioning of your roof for many decades to come.
Contact Fascia Rite Roofing

We provide extremely competitive prices for the great re-roofing jobs we perform throughout Hull and the surrounding areas and put in the effort and commitment to be able to complete the job as quickly and as professionally as possible, always going that one step further to make sure our customers are happy regardless of how large or small the task is.
We strive to take care of the great reputation we've got in Hull as well as Humberside generally, with customer support being top of our list of priorities. Get in touch with Fascia Rite Roofing today for more information on our services in order to arrange a FREE no obligation survey and customized quotation by your local roofer in Hull.